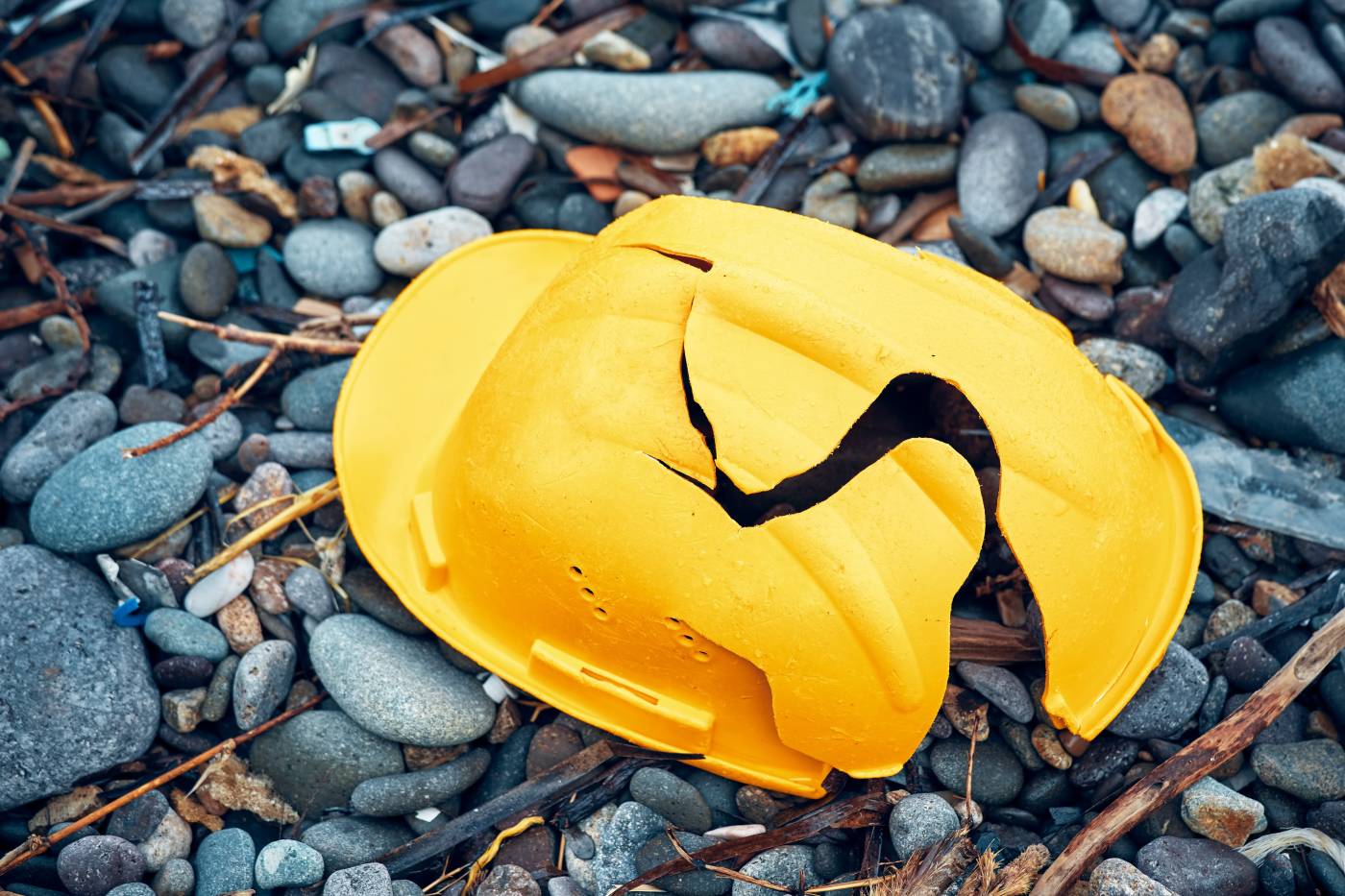 SUING FOR DAMAGES IN A CONSTRUCTION SITE ACCIDENT
---
Energy and utility projects across Texas have continued to drive the construction industry in the state. Unfortunately, where construction projects are taking place, accidents are likely to occur. According to the most recent data from the U.S. Bureau of Labor Statistics, there were 195,600 reported cases of injuries in the construction sector in 2018. Construction site accidents, including falls, getting struck by a falling object, or electrocution, can result in minor to severe work-related injuries or sometimes death.
If you're a construction worker who has been injured on the job site, you may be eligible to recover damages. At The Fostel Law Firm, I have the experience and resources to assist and represent clients in their construction site accident claims. As a knowledgeable Texas personal injury attorney, I can explore your legal options to recover damages and guide you through the process of filing an injury claim. I will fight to protect your rights and help you pursue fair compensation for your injuries or lost wages. The Fostel Law Firm is a nationwide practice, and my firm is willing to review cases from any state for no charge.
Common Causes of Construction Site Accidents
Unfortunately, construction accidents are common in Texas and are responsible for many workplace-related injuries across the state. Some of the most common causes of construction site accidents include:
Lack of adequate fall protection for workers on elevated structures

Tripping hazards from debris and other construction materials

Lack of protection for ground workers from falling objects

Unsafe or defective equipment

Missing guards or protections on power tools

Lack of protection for site workers in trenches

Lack of safety precautions when working near power lines

Unsafe conditions of the property or worksite

Collisions with support beams

Poorly constructed scaffolding
When You Can Sue for Damages
Construction site accident victims can file a personal injury lawsuit against the responsible party if the accident was caused due to any of the following:
Your employer failed to follow safety requirements

The property failed to warn you about dangerous conditions

You were injured by a defective product

You were injured by someone who is not your employer, such as a subcontractor

You were injured by negligent employees of the construction company
Who Can Be Held Liable?
Depending on the surrounding circumstances or events leading to the construction site accident, a number of different people may be held liable, including:
Property owners

Construction companies

Construction workers

Machine, product, or parts manufacturers

Building engineers

Architects

Contractors or subcontractors

Cities or government agencies
What If You Are Partially at Fault?
Texas follows a "modified comparative negligence" rule, with a 51% bar. Under this system, an injured victim may be barred from pursuing damages if they were 51% or more responsible for their injuries. The amount you may recover will be reduced by your percentage of fault.
If the judge awards $60,000 in total compensation and determines that your share of fault is 10%, your compensation will be reduced by $6,000 and the total damages you will collect will be $54,000. However, you are only entitled to recover damages for your injuries if you were less than 51% responsible for the construction site accident.
Can a Family Member Sue for Wrongful Death?
If someone is killed in a construction site accident, the decedent's surviving family members can file a wrongful death lawsuit against the responsible parties. The purpose of the wrongful death claim is to hold them responsible and seek financial compensation for an avoidable death.
Under Texas law, family members — including the deceased person's spouse, children, parents, adoptive parents, and adoptive children — are allowed to file a wrongful death claim. The time limit for filing a Texas wrongful death lawsuit is two years from the date the death occurred.
Turn to The Fostel Law Firm for Help
Getting injured in a construction site accident or losing a family member can cause devastating, life-long consequences to your physical, mental, and financial well-being. Thankfully, you don't have to go through these challenges on your own. When involved in a construction accident, consulting with an experienced personal injury attorney is imperative to protect your rights and help you seek fair compensation.
At The Fostel Law Firm, I am committed to providing comprehensive legal counsel and compassionate representation to clients in personal injury matters and construction accident cases. As your legal counsel, I can review every detail of your case, conduct a thorough investigation, and determine whether to file a personal injury, workers' compensation, or third-party liability claim.
Using my extensive experience and understanding of the laws surrounding workplace accident claims, I will fight vigorously to protect your rights and help you negotiate a fair settlement with insurance providers. Even if your workers' compensation claim is denied, I can take additional legal action and help you pursue the compensation you deserve.
Contact my firm — The Fostel Law Firm — today to schedule a free case assessment with an experienced construction accident attorney. I can fight to protect your rights, represent your best interests, and help seek compensation for your injuries, lost wages, and benefits. My firm proudly serves clients in Houston, Texas, and the Southeast New Mexico area.