Our Clients Come First
---
Personal Injury Attorney Serving Houston & West Texas
COMPASSIONATE
UNDERSTANDING
Our Clients Come First
Finding someone who can provide trusted legal counsel and guidance can be tough. That's why when I work with clients, I do everything I can to make their needs my number one priority.
Clay Fostel
ATTORNEY AT LAW
As a native of Kermit, Texas, I've spent over 15 years working for clients across West Texas to help clients seek justice in the areas of personal injury, wrongful death, and other matters of civil litigation. I've gathered extensive experience inside the courtroom and will never back down when defending the rights of my clients and pursuing the justice that they deserve. Whatever difficult circumstances you may be facing, I have the knowledge and experience you need to help see you through.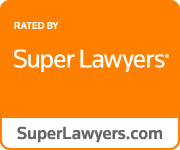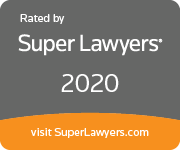 Personal Injury Quick Facts
You don't have time to waste
With personal injury cases, time is of the essence. The state sets various statutes of limitations on injury cases that can prevent you from seeking justice.
Emotional pain counts, too.
When it comes to assessing your injuries, emotional pain and distress count just as much as any physical pain. Your emotional state is always important.
Property damage is different.
It's important to understand that property damage and physical injury are two separate categories that you can pursue damages for.
The intent doesn't matter.
If you've been injured due to someone else's negligence, it doesn't matter what their intentions were. You deserve justice for your trauma
I too have felt the loss.
I've been there and I
don't want to see your
family suffer.
One of the reasons I focus my practice on personal injury and wrongful death cases is because I personally have lost a loved one due to the negligent actions of someone else. It was one of the most difficult experiences of my life, and it can be even more challenging when there's no recourse for that type of pain. That's why I've dedicated my career to helping others who are going through the same difficult circumstances by helping them seek the justice they deserve so they can begin to move forward with their lives and put this chapter behind them.
I'm here to listen to your story and provide compassionate support. With my firm, your needs will always come first.
As someone who has experienced what it's like to lose someone due to someone else's negligence, I understand that one of the most important things I can do is simply listen to your side of the story and provide support.
That's why, as a solo practitioner, I work hard to let my clients know that their needs will always be my top priority. My job is to provide you with support and legal guidance so that you can begin to rest easy knowing your case is in good hands. I understand the stress and anxiety that these cases can have on a person, and I want to do everything I can to alleviate those feelings so that you can focus on moving forward.
I take this approach because establishing a quality relationship with my clients is something I truly value. When you work with me, you'll never be just a nameless case file in a desk drawer. I want to get to know you and understand what you're going through, so I can help you move forward.
Ultimately, I realize it can be difficult to find an attorney you can trust. That's why I offer free consultations with all of my clients, so that way we can talk about your situation and the options you have available before you're ever charged a dime. I do this because I want you to feel confident knowing that above all else, I'm here to serve your needs.